Most modern people will have a surgery—even a minor one—at some point in their life. In fact, many people have several major surgeries as well as a few minor procedures over the course of their lifetime. Although the vast majority of these surgical procedures will end with a safe and complete recovery, there are still rare bad outcomes. According to a new study, the timing of surgery may have a measurable impact in how patients recover from surgery and whether they get the outcomes that they desire.
How Common Are Surgical Complications?
Although most of the millions of people who undergo surgery every year have a full recovery with the desired outcome, complications and poor outcomes remain a potential side effect of most medical procedures. Only around 2 to 4 percent of surgeries have complications of any kind, which can include blood clots, excessive bleeding, infection and surgical failure.
The complication and failure rates of American surgeons are public knowledge through a variety of websites, leaving surgeons with ample motivation to decrease these statistics. Many new policies have cut back complications to the point that many surgeons have a 0 percent rate. Despite this, infection and other complications remain a possibility. What if we could reduce these complications simply by changing the time of day when surgery is performed?
Does the Timing of Surgery Matter?
Surgeries are often planned to begin early in the morning and lasting much of the day. Most surgeons will perform several surgeries, even major ones, on a typical workday. Many people might assume that surgeries performed later in the day have worse outcomes. After all, it's reasonable that the surgeon could be getting tired by early afternoon. However, new research on how the time of day affects surgical outcomes suggests that just the opposite is true.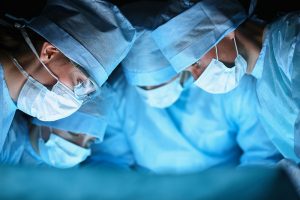 Scientists held a randomized controlled trial to examine if and how the time of surgery correlates with outcomes. Half of the patients were scheduled to have open heart surgery were scheduled for the morning and the other half for the afternoon. The results were surprising: Patients who had surgery after lunchtime were half as likely to have certain complications, including serious ones such as heart attack, heart failure and death.
How can timing affect surgery so much? People who have open heart surgery often do so because they have a blockage or other damage from loss of blood flow to the heart. This means that they are susceptible to ischemia-reperfusion injury, which is damage that occurs when adequate blood flow is restored. For some reason, this type of injury is less likely to occur in the afternoon hours. Doctors and scientists are not sure why this type of injury appears to be affected by the time of day. However, patients who need this type of surgery may benefit from having it in the afternoon.
The Interaction of Circadian Rhythm and Medicine
This is not the first correlation to be found between the timing of medical care and outcomes. Previous research has found that vaccines are more effective when given in the morning. Cancer drugs similarly appear to be most effective when given at the times of day when cancer cells are most metabolically active.
Even simpler treatments such as blood pressure and diabetes medications appear to work better when timed right. People can take less of these drugs and get the same or better results with less risk of side effect simply by changing the time of day when they take them.
Chronotherapy: The Future of Medicine
There are currently only a few medications and treatments that are routinely given only at the time of day when they will be most effective, have fewer side effects or otherwise have an additional benefit. However, this practice, known as chronotherapy, may be the future of medicine.
Our bodies run on a complex set of internal clocks. Not only is there a master clock in the brain that coordinates our body's internal clocks with external cues, but there are also clock mechanisms in every organ and even every cell. When it comes to biology, timing is everything. Thanks to recent discovering in chronobiology, modern medicine is beginning to get in sync with these clocks. Patients can take medications at times of day when they will be metabolized most safely or have fewer side effects. They can choose to target very specific metabolic actions, leading to a complete treatment. While chronotherapy is still a new concept, it is easy to see how it may someday change much of what we currently know about medicine.
Patients currently have little choice over when they have surgery, especially an urgent one like heart surgery. However, there may be benefits to waiting until after lunch for surgeries with more flexible times. Although we still do not know why our organs appear to heal better from surgery in the afternoon hours, timing does appear to make a huge difference in outcomes.